ELEC(ទ្រ)TRO Season
Posted on October 9, 2023
In an exciting collaboration, Kongchak Studio is teaming up with Institut français du Cambodge for a groundbreaking cultural event, ELEC(ទ្រ)TRO. This innovative initiative is set to encourage the integration of Cambodia's traditional musical instruments into contemporary music production.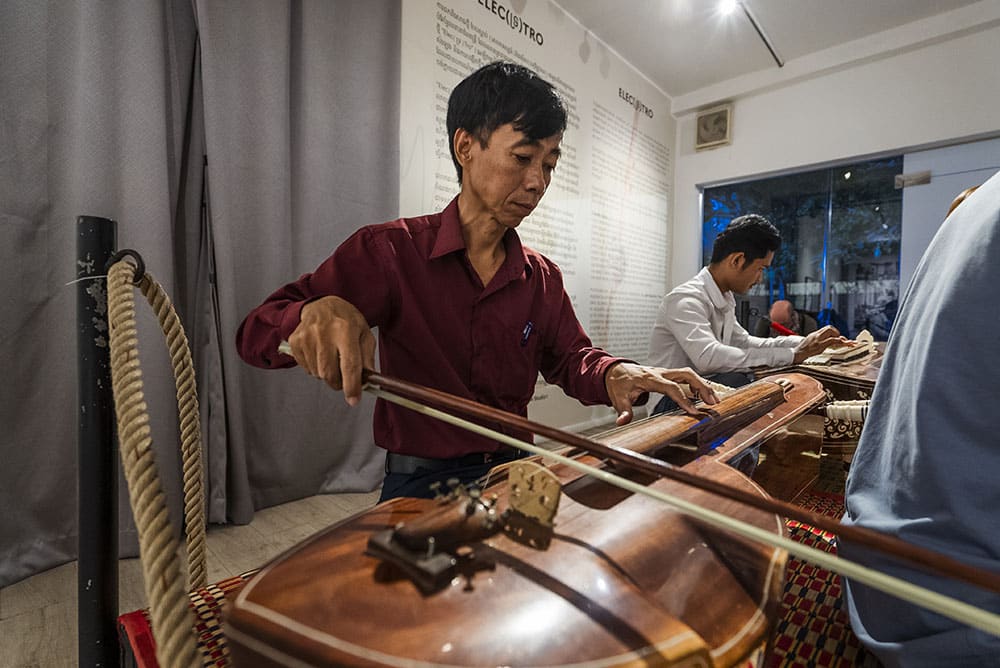 The centerpiece of ELEC(ទ្រ)TRO is the classical Khmer stringed instrument, modified by Sak Bophavann to expand the range of the instrument, giving musician more freedom and possibilities. Much like an electric guitar, this traditional Cambodian spike fiddle will be played over specially equipped microphones, with the resulting sound passing through an array of FX pedals, akin to the treatment of an electric guitar.
Loy Te, Director of Kongchak Studio, expressed the team's enthusiasm for this project, which they have been carefully preparing for since August. "What you're going to hear—that's going to be very different from the usual music and sound," Loy explained. "It's showing the importance of sound."
This collaboration was set in motion when Vincent Villa, Kongchak's sound director, was approached by the French Institute in Cambodia for their seasonal campaign, each time centered on the senses. With each campaign lasting an average of two months, previous themes have ranged from perfumes to recycling and space. The upcoming session, focusing on sound, presented an excellent opportunity to highlight Cambodian culture, leading to the creation of ELEC-TRO.
Given Kongchak's expertise in producing sound for films and their specialisation in soundscapes, environments, and music, they were the ideal partners for this endeavour.
Each seasonal session typically features a gallery exhibition with art installations. ELEC-TRO, however, will go a step further, incorporating various installations that use sound and music to evoke different moods and emotions within an experimental workshops.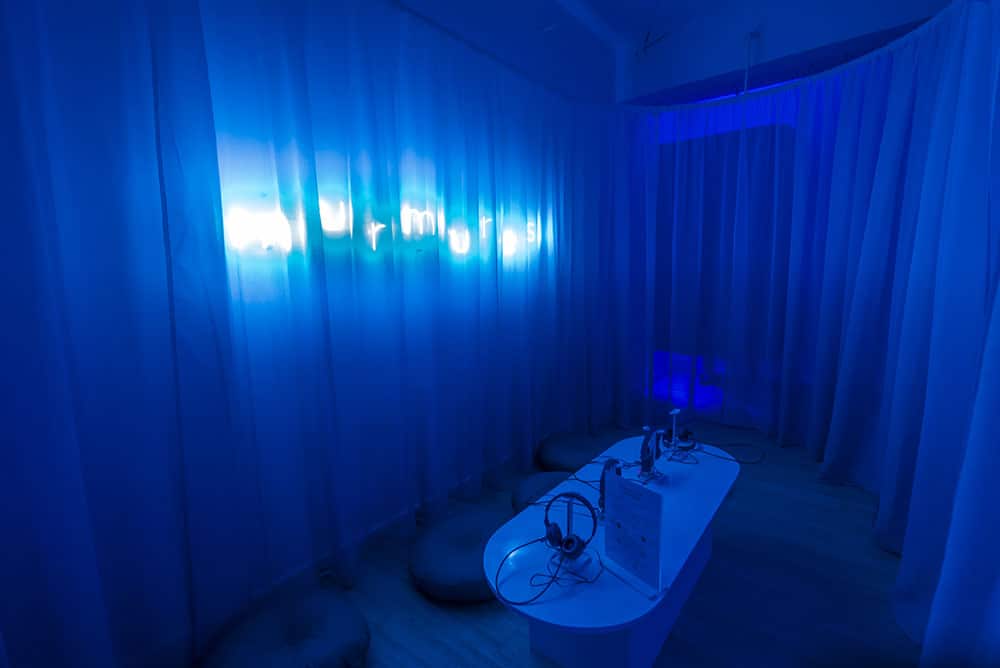 For this season, contemporary French artist Charlie Aubry and Cambodian-Chinese French filmmaker, writer, and artist Jean-Baptiste Phou will be creating installations centred around contemporary art and a short film. Despite their differing artistic approaches, both artists utilise the medium of sound and speech.
Loy explained their approach, saying, "We're focusing on crafting sound, specifically music." He introduced a unique concept called "musical naps," where naps aren't about sleep, but rather a chance to unwind and let your mind wander in relaxation. This involves composing pieces of music tailored for soothing or exciting sessions.
The French Institute will furnish lounge chairs for attendees, including those who want to sink into a musical experience, these compositions, aim to stir emotions. The setup mirrors a creative laboratory, akin to an artist's residency, where a multitude of artists delve into experimentation with music and sound.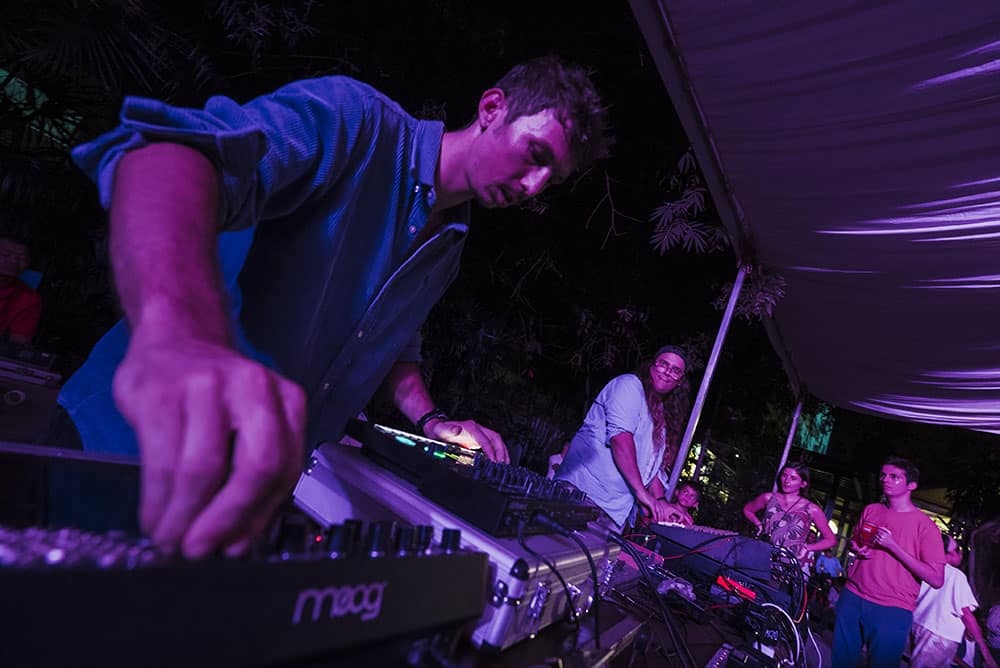 Describing the process as a new frontier for artists to explore in Cambodia, Kongchak aims to encourage more artistic freedom and opportunities for experimentation. The sessions will feature collaborations with numerous local and international artists, including musicians, vocalists, and DJs. Many creations will reimagine traditional instruments like the "Tro" and the Khmer bamboo xylophone, known as the "Roneat."
The sounds will be available on Youtube and SoundCloud starting October 5th. The event will also host live concerts on the 20th at the French Institute, with QR codes providing access to the musical creations at the French Institute. Recognizing that live performances and recordings evoke different atmospheres and emotions, several concerts are planned for the event.
Elec-Tro will be featuring artists Charlie Aubry, Jean Baptiste Phou, and Vincent Villa (Kongchak Studio)
from Oct 5 to Nov 24 at l'Institut français du Cambodge
Article by Sotheavy Nou