Cambodia's Co-Production Revolution
Posted on August 25, 2023
In the world of movies, Cambodia's story is a tale of collaborations that have left their mark on screens around the globe. Back in the 1960s and 1970s, a prime time for Cambodia's cinema, the country teamed up with foreign production companies, showing that it could create magic that transcended borders. Nestled amidst Cambodia's stunning landscapes, rich history, and diverse culture, the country becomes a perfect space for filmmakers to tell their stories. But to make a bigger impact, the Cambodian movie industry knows that it needs to join hands with even more international partners. These collaborations not only increase the industry's global presence but also open new doors for growth. Combining local talent with international skills holds the key to taking Cambodia's film sector to new heights of creativity and recognition.
History of Movie Teamwork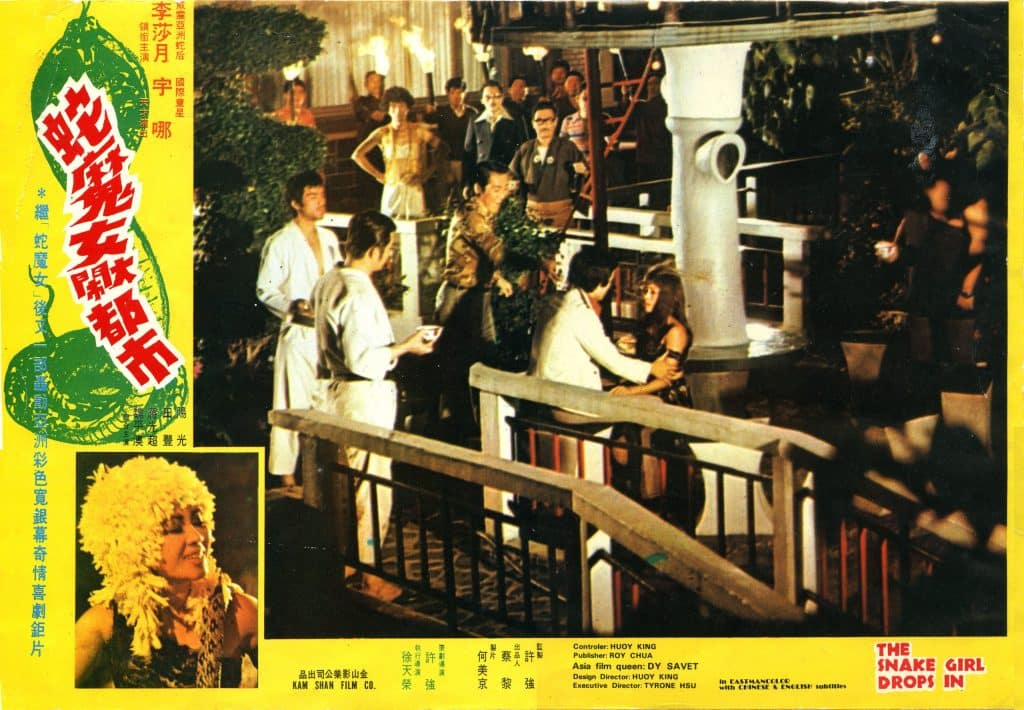 In the 60s and 70s, Cambodia was still making a name for itself. It joined hands with big players like France, Thailand, and Taiwan, showing off its talents on the world stage. One star that shined bright was Dy Saveth, a Cambodian actress who stepped beyond her country's borders to make magic on a global scale. Dy Saveth was one of the few Khmer actresses to work in an international set. In 1974, she starred in 'Snake Girl Drops In,' a film shot in Taiwan with famous Taiwanese actors and later dubbed into French.
Cambodia's Scenic Canvas
Imagine Cambodia – a country where ancient temples and cultures meet. It's not just a pretty backdrop for movies; it's a land that actively contributes to the art of co-producing films. Its history, the breathtaking views, and the mix of people have made it a unique place for filmmakers, both local and international, to spin captivating tales. From old stories to modern dramas, Cambodia keeps growing as a place that movies call home, leaving a strong mark on the world's movie scene.
From 'Lord Jim' to 'Tomb Raider
Foreign films have also found a home in Cambodia. 'Lord Jim' (1965), based on Joseph Conrad's novel, was one of the first big foreign films shot in Cambodia. Some scenes were set against the majestic Angkor Wat and Siem Reap during the 1960s. The film was a bridge between cultures, with Cambodian Dith Pran working as a translator and fixer. His story came back almost two decades later in 'The Killing Fields' (1984), a movie that touched on Cambodia's painful past. The focus, however, was on the friendship between American journalist Sydney Schanberg and Dith Pran during the 'Lord Jim' shoot.
Fast forward to 'Lara Croft: Tomb Raider' (2001). Hollywood star Angelina Jolie brought Cambodia to the world's attention with action-packed scenes set in Angkor and Ta Prohm. The film not only entertained but also boosted tourism in Cambodia, forever linking Jolie with the country through her adopted son Maddox.
Other foreign films like 'City of Ghosts' (2002), 'Two Brothers' (2004), 'Same Same But Different' (2009), 'The Gate' (2014), and the recent 'Onoda: 10,000 Nights in the Jungle' (2021) have continued to put Cambodia on the international movie map.
The Road to Development
According to Cheap Sovichea, head of the Cambodia Film Commission, the journey wasn't always smooth. In the past, there weren't many who had much on hand experience in Cambodia's film industry. The language barrier made it tough for local talents to work with foreign productions. Sovichea said that understanding roles and communicating took weeks. But things have changed. Today, more people have worked on big productions and have worked with foreign productions, improving their English skills and technical know-how. Sovichea believes that Cambodia's film industry has evolved in the last 10 years, focusing more on quality and looks. Lighting and sound, often overlooked in the past, are now a growing priority. However, the industry still needs skilled scriptwriters and better international communication to truly shine.
Creative Collaboration
Working together isn't just about sharing screens; it's about exchanging ideas and making better films. The Tokyo International Film Festival in 2016 showed this in action. Cambodian actress Sodhachivy Chumvan and director Kulikar Sotho brought their movie "Beyond The Bridge" to the festival. It was a result of teamwork between Cambodia, Japan, the Philippines, and Malaysia under the Asian Three-Fold Mirror project. The film explored diverse cultures and emotions, showing how co-productions can bring fresh perspectives that enrich the industry and global film language.
Leak Lyda from LD Productions explained that recent projects like the horror film, 12E, which has an English dubbed version for international audiences, and Rent Boy, a forthcoming romantic comedy set to be released soon, is also geared towards an international audience. The film has been promoting its international cast with Myanmar star Paing Takhon playing alongside Cambodia's 2022 winner of Miss Grand Cambodia, Pich Vatey Saravathy as the female lead, well-known Thai actress, Tukky Sudarat or Pansy, and Khmer heartthrob Khat Wai Haing.
As more local productions in Cambodia strive to market towards the international audience, Cambodia is opening its doors for more joint ventures in films.
Future Films: Crafting a Legacy
The future is exciting. The Cambodia-China Film Cooperation Forum 2023 is a sign of things to come. This meeting brought people from both countries together to talk about movies. The forum isn't just about movies; it's about sharing cultures and learning from each other. It's a chance for filmmakers, producers, and others in the industry to come together. The talks also open doors for more co-productions between Cambodia and China.
As Cambodia steps into the global spotlight through co-productions, it's not just making movies – it's crafting a legacy that spans borders and cultures, and promises a future full of creative possibilities.
Article by Sotheavy Nou