Cambodia's Cinematic Journey with Cannes Film Festival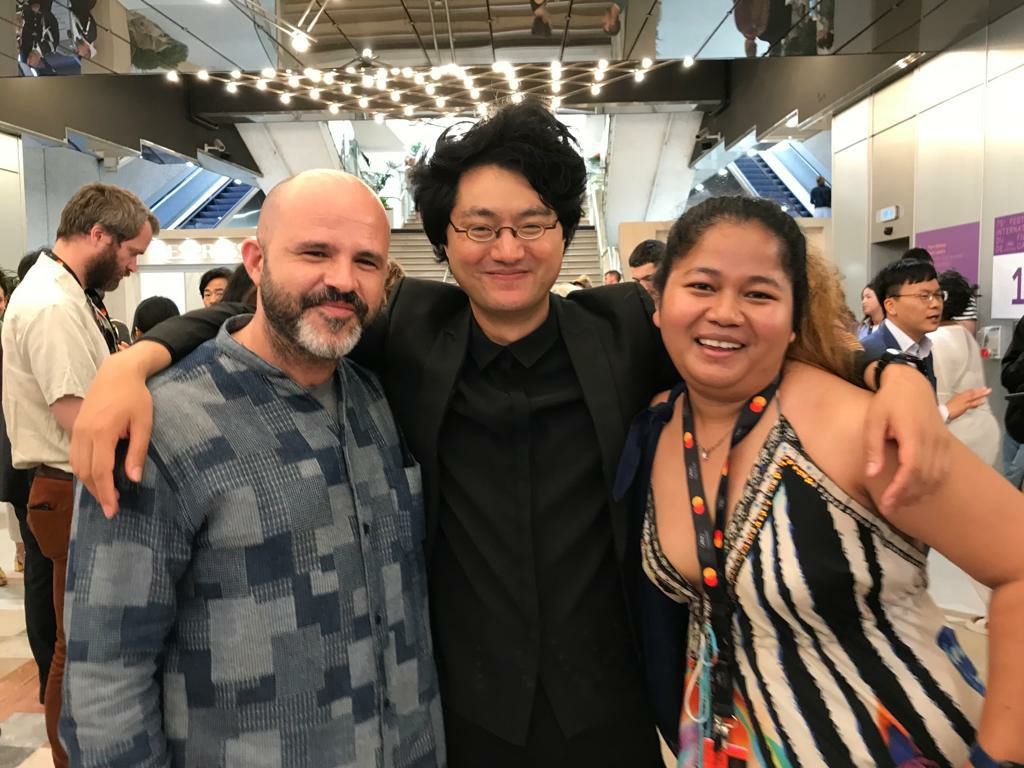 The Cannes Film Festival is one of the most prestigious film festivals in the world, attracting big names from the film industry. Filmmakers from all over the world come together to showcase their work, making it a platform for films to gain international recognition and success. Cambodia's first-ever film to be screened at Cannes was "Rice People" by Rithy Panh in 1994. Since then, several Cambodian films have been showcased at the festival, including Rithy Panh's films "The Missing Picture" and "Exile," as well as Davy Chou's "Diamond Island."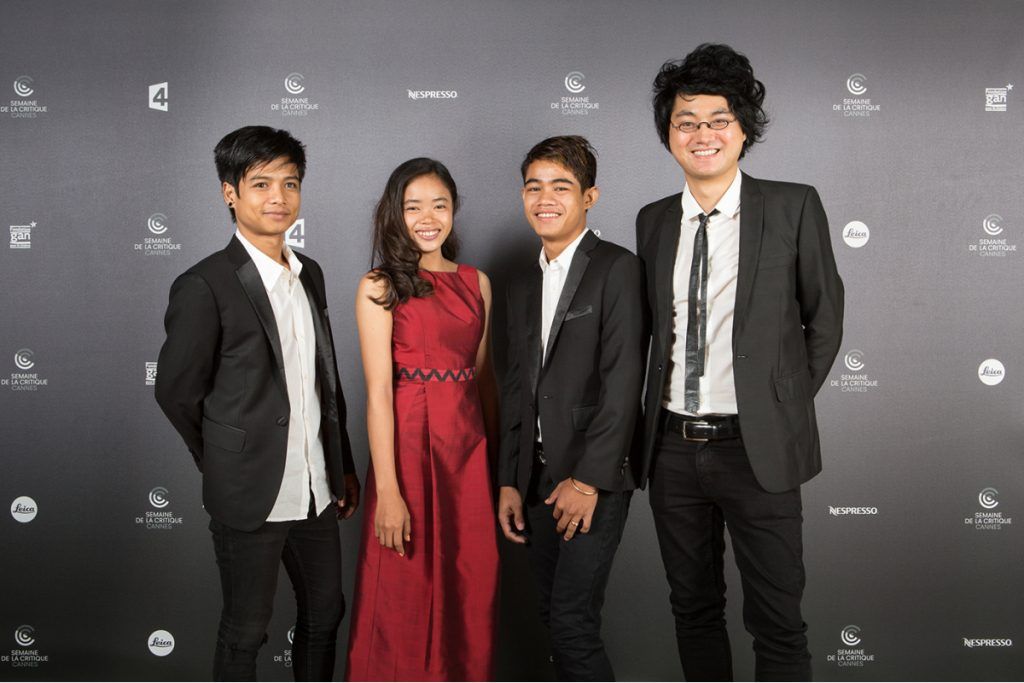 Rithy Panh is a Cambodian filmmaker who has made a name for himself with his poignant documentaries and feature films. His 2013 film "The Missing Picture" won the top prize in the Un Certain Regard section at the Cannes Film Festival. The film recreates the atrocities of Cambodia's Khmer Rouge between 1975 and 1979 through animation, archival footage, and clay diorama figurines handcrafted by sculptor Sarith Mang.
Davy Chou is another prominent filmmaker from Cambodia who has made his mark at Cannes. His latest film, "Return to Seoul," was screened at the 2022 Cannes Film Festival in the Un Certain Regard section. The film tells the story of Freddie, an adoptee who was raised in France and has impetuously decided to spend a couple of weeks in the country of her birth to explore her Korean roots. Newcomer Park Ji-Min plays the magnificently complex Freddie, and her performance has been praised by critics.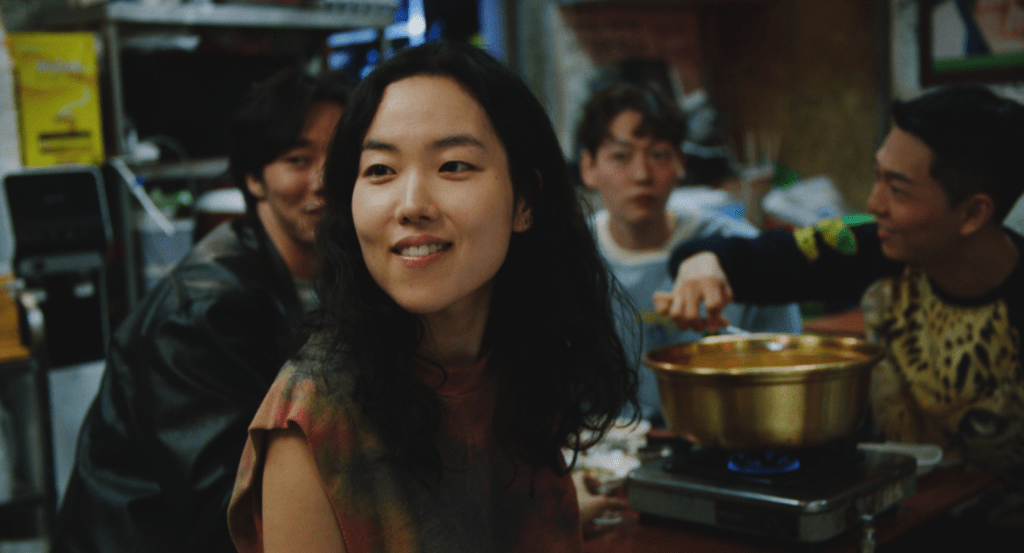 In addition to these notable directors, Cambodia's film production company Kongchak has also made a splash at Cannes. This year, Vincent Villa, Kongchak's Sound Master, worked on the sound under Kongchak Studio and was nominated for Best Sound at the Asian Film Awards for "Return to Seoul."
Cannes PP
The Cannes Phnom Penh, an initiative by the Institut français du Cambodge and Major Cineplex, has been bringing the Cannes experience to Cambodia since 2019. From May 10th to May 14th, this year's edition of Cannes in Phnom Penh will feature a diverse selection of eleven films that distinguished themselves during the previous edition of the Cannes Film Festival. The program of this new Phnom Penh edition has chosen to promote a selection of movies for everyone. The festival promises to be an exciting week for movie buffs in the city, and the opening ceremony will take place at the Institut français du Cambodge (IFC) on May 10th, with the inaugural screening of "Father & Soldier" by renowned French director Mathieu Vadepied.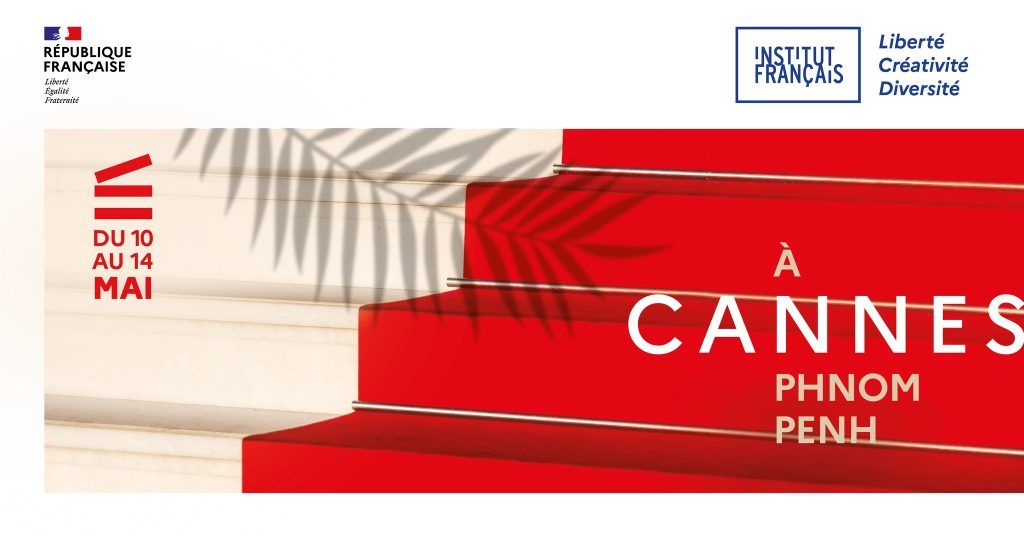 Cambodian-French director Davy Chou, who recently screened his latest film "Return to Seoul" at Cannes, will also be part of the jury for the 2023 Cannes Un Certain Regard. This partnership between Cannes and Cambodia's film industry has created a platform for Cambodian filmmakers to showcase their works to an international audience. With the continued support of initiatives like Cannes in Phnom Penh, the future of Cambodian cinema looks bright.
So, if you're a film lover and you're in Cambodia during May 10th-14th, don't miss the chance to experience the Cannes Film Festival right in Phnom Penh! It's a unique opportunity to enjoy a selection of cinematic treasures that have already proven their worth in the world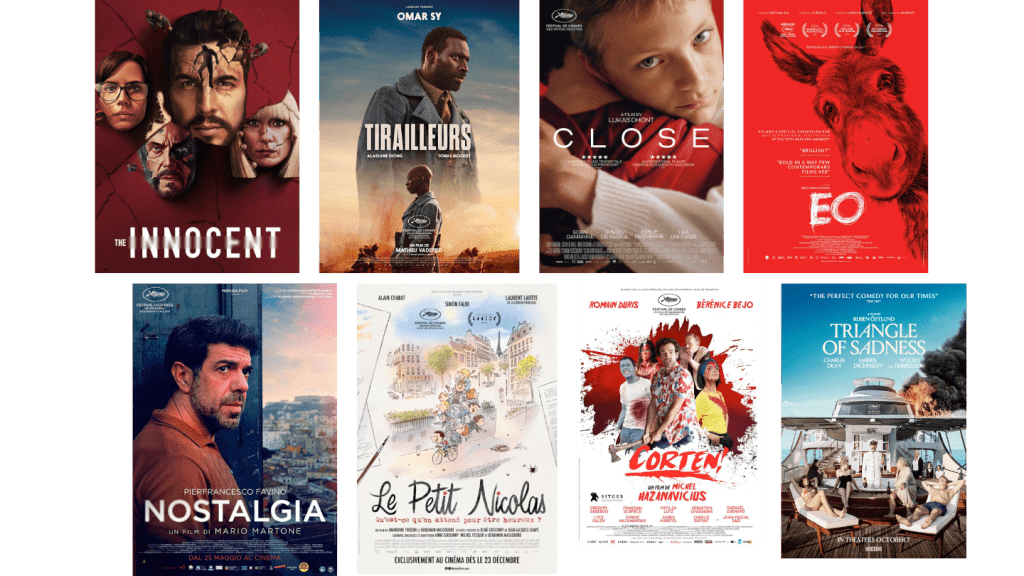 Cannes Phnom Penh Schedule
($3 per screening) Tickets on sale at the Institut français
Inauguration screening 'Father & Soldier' /'Tirailleurs' by Mathieu VADEPIED (2022)
In 1917. Bakary Diallo enlists in the French army to join his 17-year-old son, Thierno, who has been forcibly recruited and is sent to the front where they will have to face the war together. While Thierno learns to become a man, Bakary will do everything to bring him back safely. (Wednesday May 10th IFC)
'Close' by Lukas DHONT (2022)
The intense friendship between two thirteen-year old boys Léo and Rémi suddenly gets disrupted. Struggling to understand what has happened, Léo approaches Sophie, Rémi's mother. (Thursday May 11th @7:30 IFC)
'The Innocent' by Louis GARREL (2022)
When Abel learns that his 60-year-old mother Sylvie is about to marry a man in prison he freaks out. But meeting Michel, his new stepfather, may well offer him a new perspective (Friday May 12th@7pm IFC)
'Nostalgia' by Mario MARTONE (2022)
After 40 years of absence, Felice returns to his hometown : Naples. He rediscovers the places, the rules of the city and a past that haunts him. (Friday May 12th @9pm Aeon 1)
'Little Nicholas – Happy as Can Be' by Amandine FREDON & Benjamin MASSOUBRE (2022)
Somewhere between Montmartre and Saint-Germain-des-Prés, Jean-Jacques Sempé and René Goscinny lean over a large white sheet of paper and bring to life a mischievous and endearing boy, Little Nicolas (Saturday May 13th @10:30pm, IFC)
'Return to Seoul' by Davy CHOU (2022)
On an impulse to reconnect with her origins, Freddie, 25, returns to South Korea for the first time, where she was born, before being adopted and raised in France. The headstrong young woman starts looking for her biological parents in a country she knows so little about, taking her life in new and unexpected directions. (Saturday May 13th @2pm, IFC)
'Final Cut' by Michel HAZANACIVIUS (2022
In a disused factory, a Z-grade horror film shoot is in full swing. Jaded technicians, uninvolved actors… only the director seems to possess the necessary energy to give life to this umpteenth low-budget zombie movie. During the preparation of a particularly difficult shot, filming is disrupted by an eruption of the real living dead.Don't forget, DON'T CUT! (Saturday May 13th @4:3pm, IFC)
'Triangle Of Sadness' by Ruben ÖSTLUND (2022)
Models Carl and Yaya are navigating the world of fashion while exploring the boundaries of their relationship. The couple are invited for a luxury cruise with a rogues' gallery of super-rich passengers. A storm is brewing, and heavy seasickness hits the passengers during the seven-course captain's dinner. The cruise ends catastrophically. (Saturday May 13th @7pm, AEON 1)
'EO' by Jerzy SKOLIMOWSKI (2022)
1The world is a mysterious place when seen through the eyes of an animal. EO, a grey donkey with melancholic eyes, meets good and bad people on his life's path, experiences joy and pain, endures the wheel of fortune, which randomly turns his luck into disaster and his despair into unexpected bliss. (Sunday May 14th @3pm, Aeon 1 – Hall 6)
'Rodéo' by Lola QUIVORON (2022)
Julia, a young woman on the fringe of society, lives off of petty tricks and has a devouring, almost animal-like passion for motorcycling. One summer day, she meets a group of bikers who are adept at cross-bitume, a trend that consists of riding at full speed and performing acrobatic tricks with one's machine, most of the time without a helmet. The heroine will infiltrate this clandestine circle, made up mainly of young men, before an accident weakens her position within the gang. (Sunday May 14th @5pm, Aeon 1 – Hall 6)
'Stars At Noon' by Claire DENIS (2022)
A young American journalist stranded in present-day Nicaragua (Margaret Qualley) falls for an enigmatic Englishman (Joe Alwyn) who seems like her best chance of escape. She soon realises, though, that he may be in even greater danger than she is. Adapted from Denis Johnson's novel. (Sunday May 14th @7:30pm, Aeon 1 – Hall 6)